Click here to read an excerpt from the book.

The Discreet Guide is available in paperback, Kindle, Nook, audio, and ePub versions.
Any bookstore or library can order the paperback for you if it is not in stock. Contact us if you have trouble finding the book. And thanks!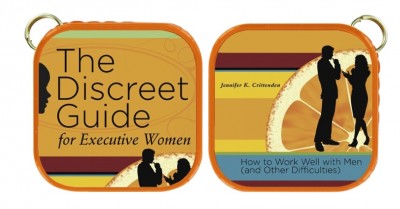 AUDIOBOOK: The audio version on a custom flash drive. Also available through audible.com.
Send $14 through PayPal to info(at)whistlingrabbitpress(dot)com,
or send a check to P.O Box 910756, San Diego, CA 92191.
Be sure to include your mailing address.
These are mp3 files on a 1 gigabyte custom flash drive.
TWIST top half to open. Very snazzy!
Listen to a sample here.
To buy the book on-line, click on the link to your favorite bookseller:
Paperback, Kindle and Audio versions available here on Amazon.
ePub version available on iTunes (sign in through your iTunes account).
Paperback and ePub version available here at Powells.
Audio version available here at audible.com.
Paperback and Nook versions available here at Barnes & Noble.
Paperback version available here at Alibris.
Paperback and ePub versions available here at BookDepository.com (free shipping worldwide).
ePub version available here on diesel-ebooks.
ePub version available here on eBookMall.
It's also available at other locations around the web.