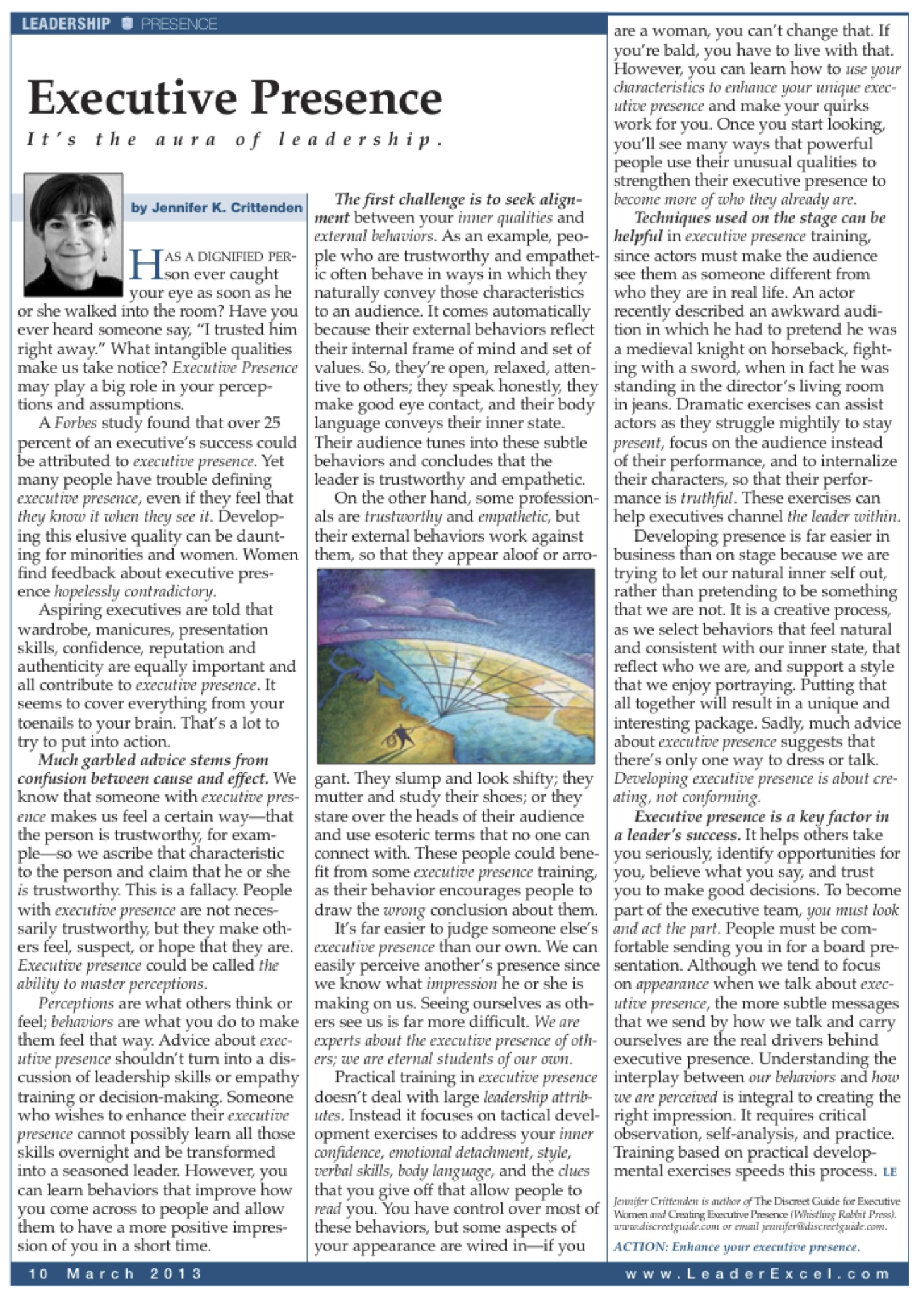 Copyright © 2013 Jennifer K. Crittenden
Published in Leadership Excellence, March 2013
Sign up for this individualized program to enhance your own Executive Presence:
Creating Executive Presence
The program includes self-assessments of areas related to authority, credibility, authenticity, trust, composure, and confidence. Tactical lessons include voice, body language, social and language skills. Context-specific behaviors are identified, studied, evaluated, and practiced. Individual coaching is provided in six 90-minute video-Skype sessions, followed by readings and exercises, including audio and video analysis of self and others. Participants will receive Crittenden's new handbook Creating Executive Presence (Whistling Rabbit Press, 2013), addressing such topics as behaviors versus perceptions, derailers, stage fright, and pre-performance rituals. Program time totals 56 hours, typically over three months. The introductory cost is $2000. More information here.