NOW OFFERING A NEW TRAINING PROGRAM:
Your American Voice
Designed for English learners, these individual 60-minute sessions focus on diction, fluency, rhythm, diction, and syllabic stress to create a voice that is uniquely yours. Teaching techniques include video analysis, "singing along," stress reduction, minimal pairs, and speaking exercises. The objective is to ensure that you are understood — not to eliminate your accent. Lessons are lively and fun with exercises designed for your specific needs. Write jennifer(at)discreetguide.com for further information.

Newsflash: The results are in! Read the press release about the findings from a study of over 400 professionals about Executive Presence. "The Discreet Guide Releases New Study Results Indicating Executive Presence is Acquired Rather Than Inborn, with Both Genders Feeling Equally Confident (or Not) About Their Presence" May 15, 2014. Click here.
Professional Development Training from a former CFO
I offer professional development programs for individuals who want to advance in their careers, seek a promotion, find a new job, or make more of an impact at work. Workshops or individualized training programs focus on self-awareness, observation and empathy skills, video-analysis, and customized developmental exercises. Sessions can be combined with readings and tactical exercises, with a dash of humor. Length and cost of programs vary, depending on corporate or individual needs.
NEW: Creating Exceptional Presence. Learn to master perceptions through behavior modification techniques used by actors and athletes. Nine 90-minute sessions. First enrollments accepted in February 2014. Skills taught and practiced: Self-analysis, Sensitivity, Interpersonal, Verbal, Style, Situational, and Performance. Based on my new book: You, Not I: Exceptional Presence through the Eyes of Others. Additional materials include the Creating Exceptional Presence Handbook. Can be taught in-person or online. Additional information on the Exceptional Presence tab.
Expertise: Over 20 years in corporate Finance for big pharma and biotech companies in the US, UK, and Europe, rising from financial analyst to CFO. MBA in Finance and MIS from the Kelley School of Business. BA in Linguistics and French with high distinction from Indiana University. Baccalaureate certificate in Film Studies. CELTA certification from the University of Cambridge. Author of The Discreet Guide for Executive Women, a career advice book for women, an Amazon best-seller and winner of the NIEA 2012 Business-Motivational award.
I am also the instructor for the Executive Presence program offered through the University of Wisconsin and NAWMBA (MBA Women Int'l). This program is comprised of six 90-minute sessions and can be taught in-person or on-line. Finally, I serve on the board of directors of Women Evolution, an organization dedicated to the advancement of women. I am a member of Phi Beta Kappa.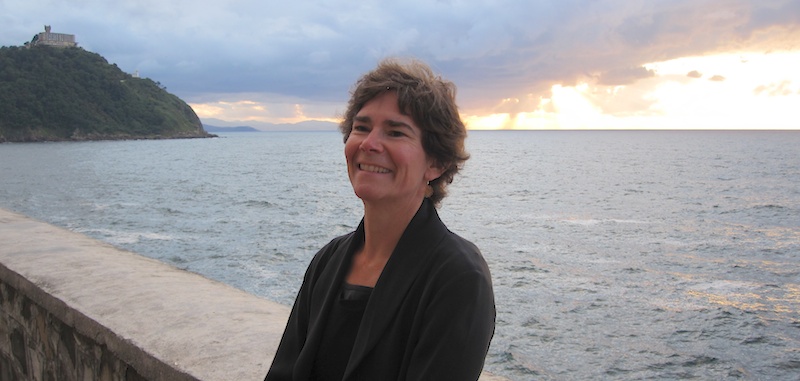 OTHER STORIES:
Over the past year, as I discussed my first book with other professional women, I discovered that gender issues in the workplace are a hot topic for almost everyone. Many of my colleagues had stories that were fascinating, unique, and sometimes heart-breaking. I call these "Stories from the Belly of the Beast."
For example, one woman told me that she was considered "high potential" when she joined her first company after college and was assigned to a female mentor (a CFO, as it happened). This mentor advised my colleague to 1) cut her red hair, and 2) not wear shoes that showed toe cleavage. Good grief. Why is it that our advice tends to focus on appearance instead of on substance? Is it because it's easier to talk about what's obvious and visible instead of more subtle behavioral or performance issues?
As another colleague pointed out, if a junior male employee were assigned to a male mentor, you can bet he wouldn't waste his time talking about toe cleavage…
See more at the Stories from the Belly of the Beast under the Articles tab.
Do you have a story from the Belly of the Beast? I'd love to hear it. Leave a comment below or email me at
stories (at) discreetguide (dot) com