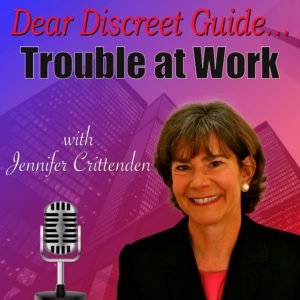 Do you have a comment, question or something you want to share with the listeners? Submit it below.

THE QUEST
It's time to fix bad work environments. Too many people are unhappy at their jobs because of mean bosses, flawed management, mediocre meetings, weak leadership, harassment, bullying, poor compensation, unfair promotion practices, conflicted HR staff, ambiguous goals, fuzzy reporting lines… Will you join me in creating cultures that are welcoming to people of all colors, genders, sizes, ages, and perspectives? Diversity works best when everyone speaks and everyone listens. Let's do this!
Above are the written guidelines for a DIY or purchased mask during the pandemic as described in Episode 106 which aired on April 6.